About Us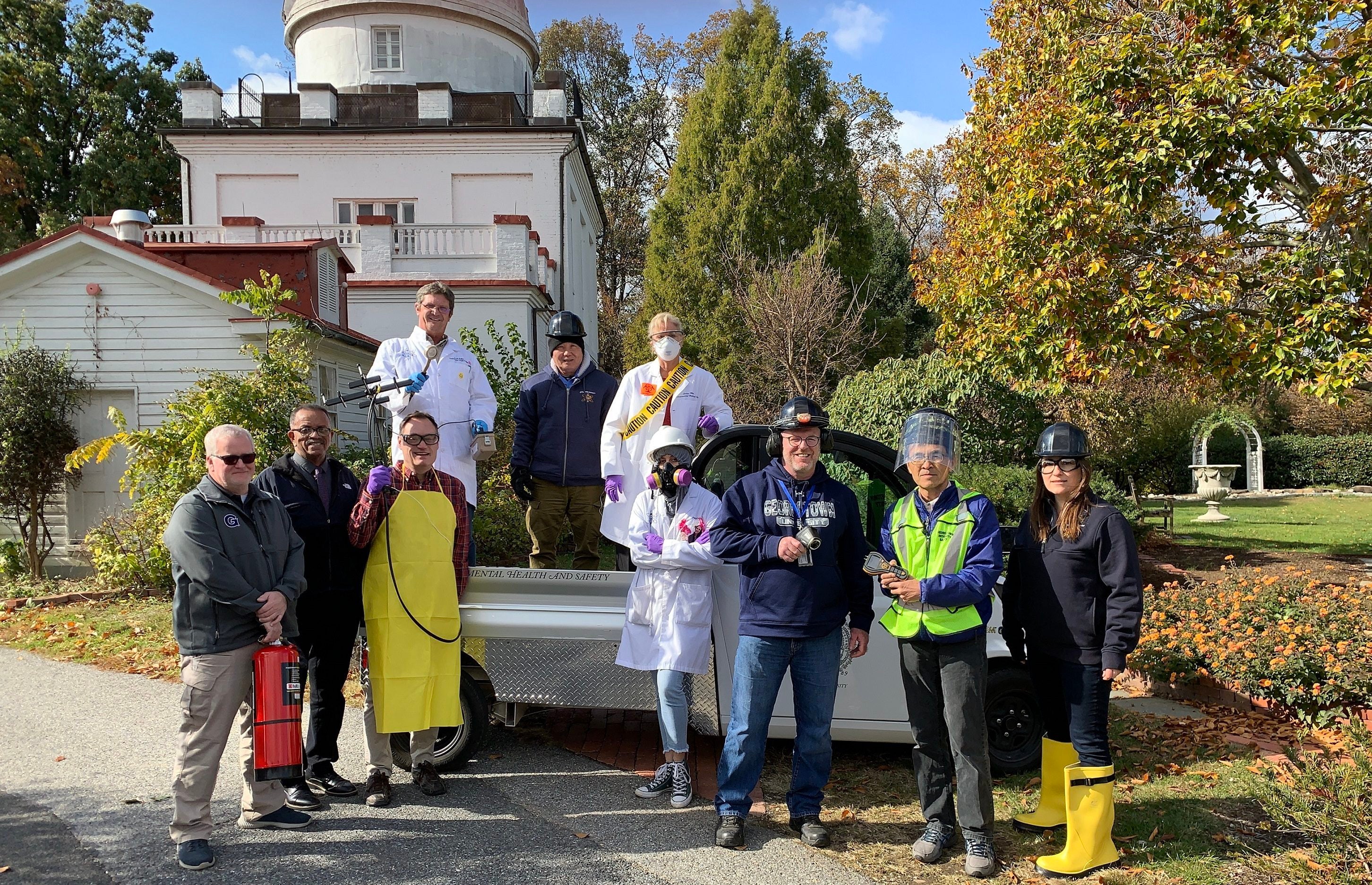 Georgetown University is committed to providing a safe and healthy environment for all persons associated with the University, including faculty, staff, students, visitors, and members of the Georgetown community.
The Environmental, Health and Safety (EH&S) department is primarily responsible for implementing, developing and maintaining EH&S programs and performing various periodic inspections. All department heads, faculty members, supervisors, staff and students are considered collectively responsible for maintaining full compliance with local and federal regulations and University safety policies and procedures.
Mission Statement
The Georgetown University Environmental Health and Safety Department (EH&S) is comprised of highly-trained professionals who partner with faculty, students, and staff to continually promote environmental stewardship and a culture of safety. We are committed to the collective effort of developing, implementing, and administering comprehensive environmental health and safety services, policies, and procedures throughout the university community. EH&S is dedicated to eliminating safety incidents and minimizing environmental impacts through high-quality training, workplace evaluations, hazardous material management, emergency preparedness and response.
Locations
EH&S Medical Center: LM-12 Preclinical Science Building, 3900 Reservoir Road, N.W., Washington D.C. 20057-1431, Phone: (202) 687-4712
EH&S Main Campus: P2 Leavey Center, 37th & O Sts., N.W., Washington D.C. 20057-1431, Phone: (202) 687-4712