GU Safety Management Portal – Waste Pickup Request
Click on the Hazardous Waste Pickup icon on the main page.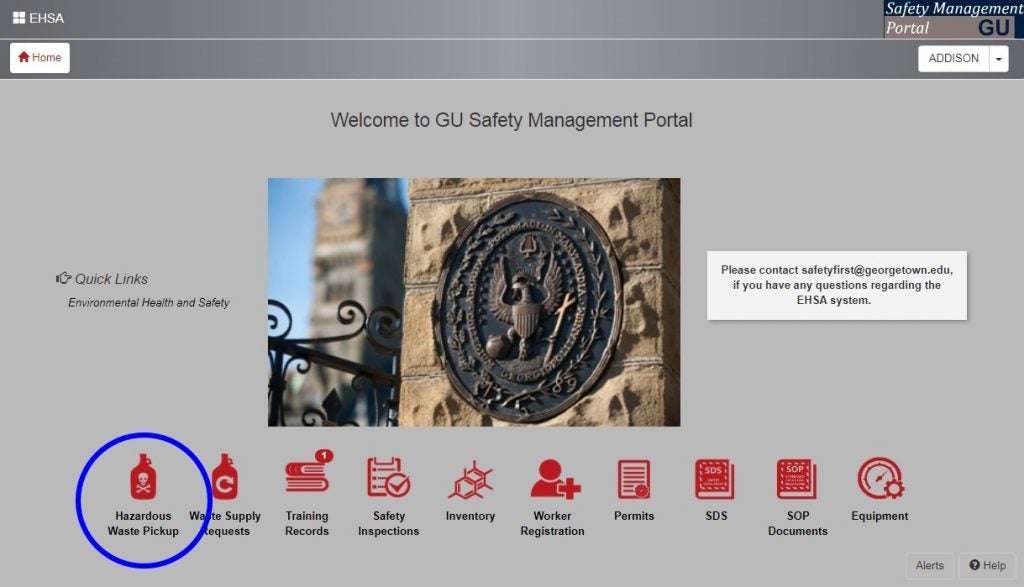 Click on the Add a Waste Request Button

The first time you submit a request, you will be asked to create a Profile

Fill out the Phone Number and Email Address to complete the profile.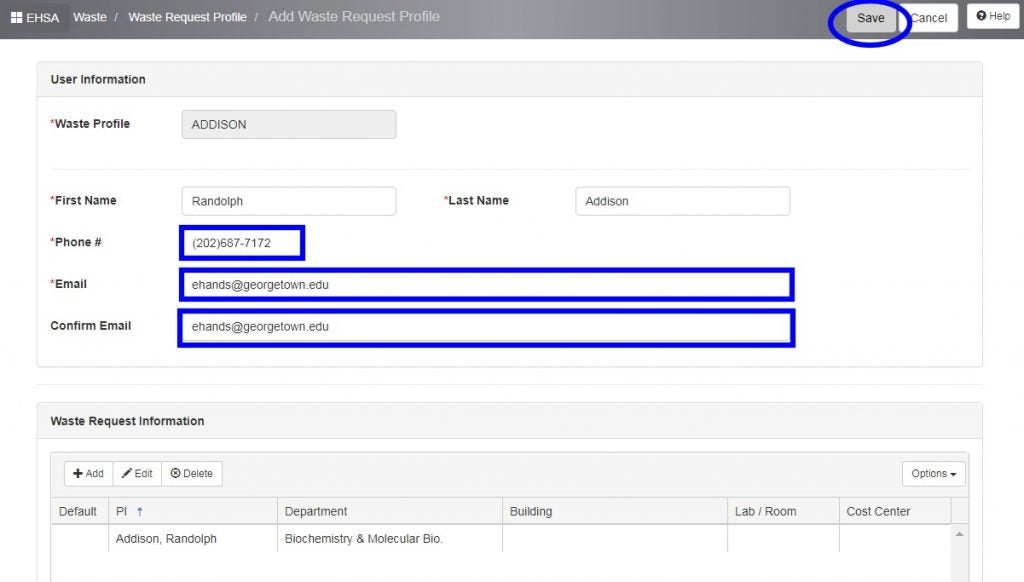 After the profile is completed. You are ready to provide the information of the waste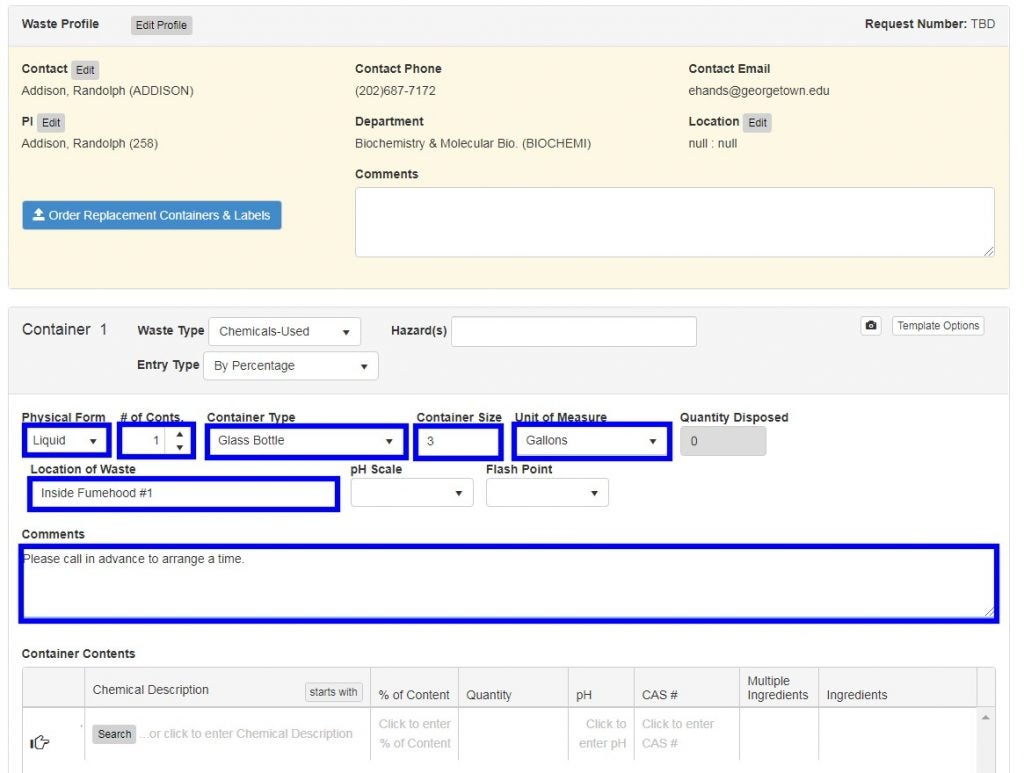 You can either enter the chemical name or search the catalogs in the system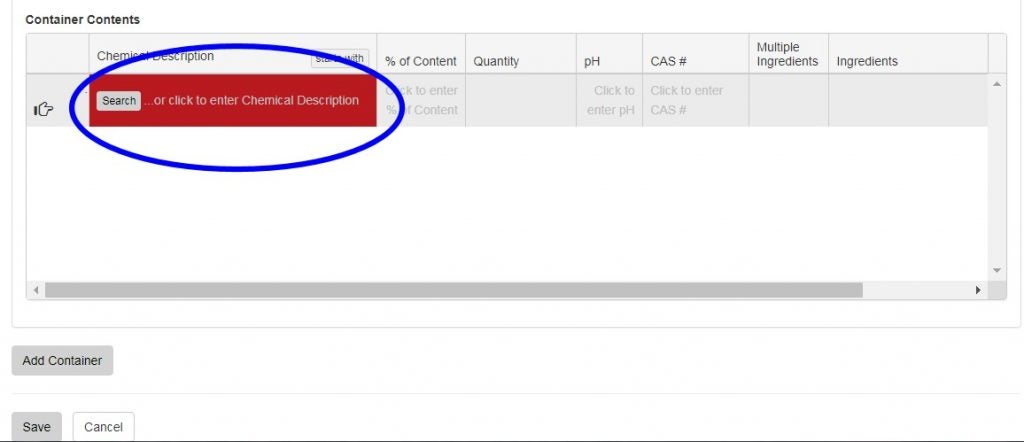 Use either Chemical Description or CAS# to search. Select the item and the information will be populated into the request form.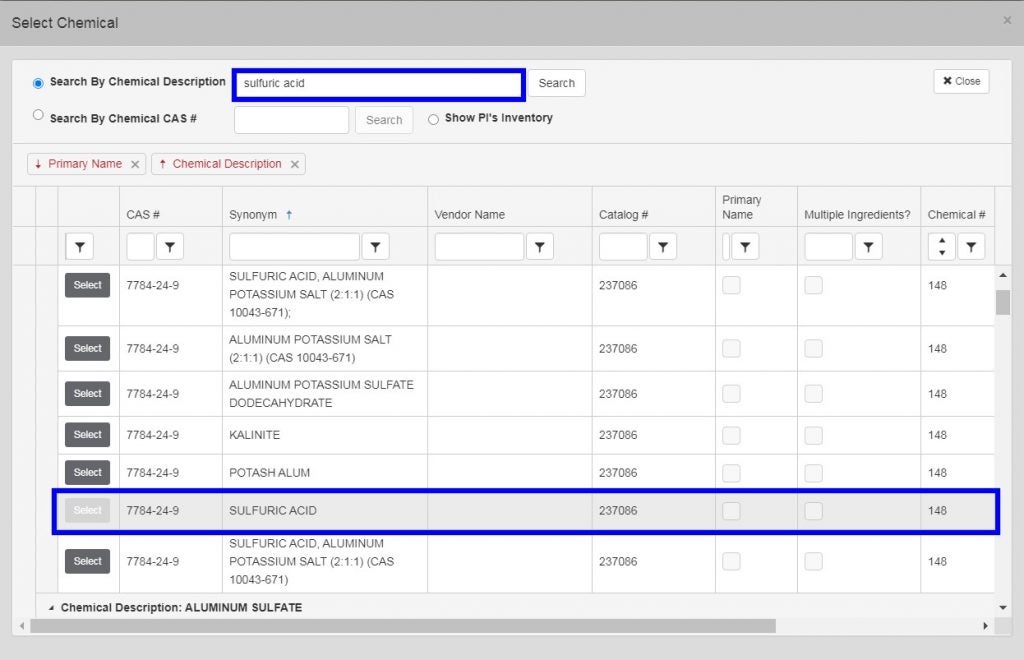 Enter all the contents and percentage in the same bottle.

You can add additional waste container.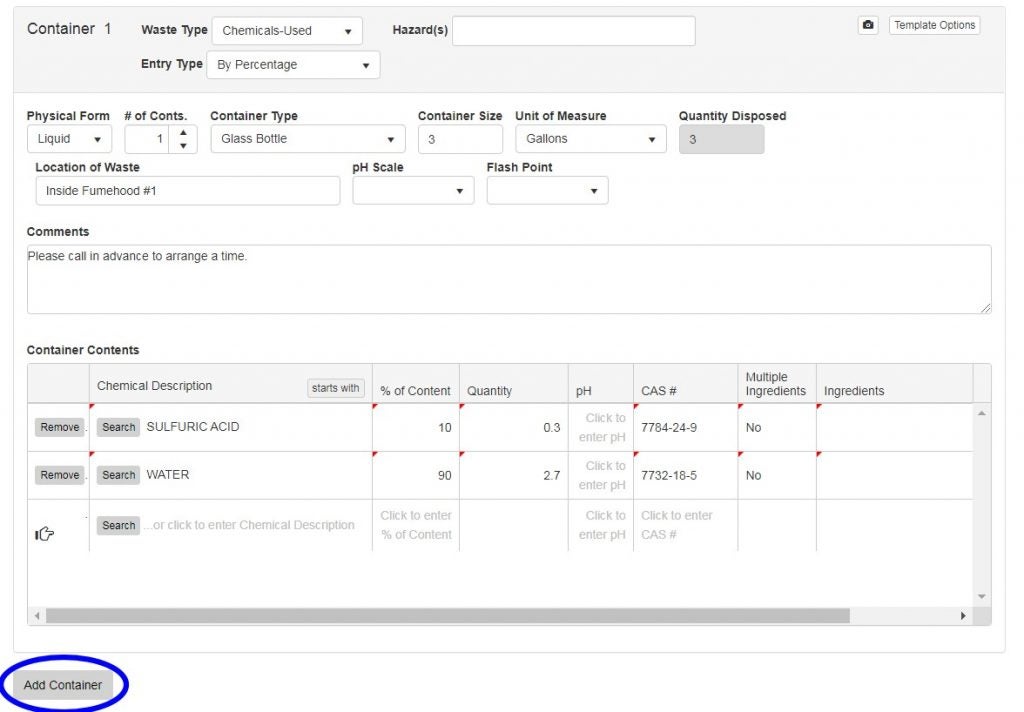 You have the option to Save (submit later), or Save & Submit.

If you save without submit, you can click the Request Pickup later when the waste is ready.

This record shows the request has been received.

You may want to create a Template to save the effort if you generate similar waste regularly.